Lyrics, meet Sync. When you're ready to start approaching (or being approached by) labels, music supervisors, or sync companies for placements, you may be asked for a Lyric Sheet. No need to get confused – our template will guide you through creating your next (and maybe first?) lyric sheet.
You'll learn about:
Info about the most common lyric sheet formatting*
An example of what a lyric sheet can look like
An editable template you can start using today
*The information provided is based on general information and may vary. Always make sure to ask for their preferred format.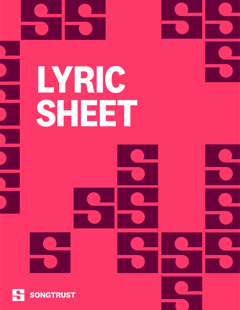 Enter Your Info to Download