What is a Songwriter Split Sheet?
A songwriter split sheet is a written agreement that identifies all contributors to a song as well as their ownership percentages of that song. These ownership percentages determine how publishing royalties will be "split" between creators. When all parties sign, split sheets become legally binding. It's crucial to agree upon split terms before a song is distributed to streaming services or used in any commercial way.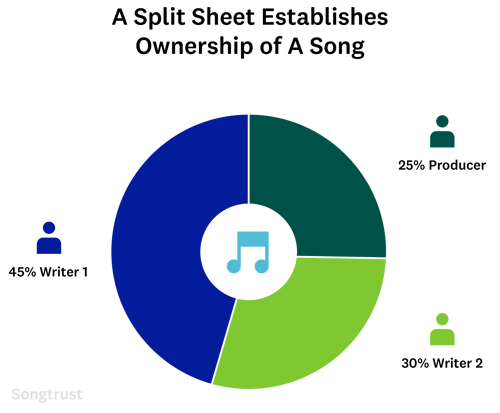 What is Included in This Split Sheet?
Our split sheet agreement template includes the fundamental details you need to officially document song ownership and a basic contractual agreement between the contributors. This simple and easy-to-use split sheet resource is designed for songwriters, collaborators, and producers at any stage of their careers:
A split sheet example, for reference
An editable and printable split sheet template
Simple split contract agreement terms
Why Do I Need A Split Sheet?
As a songwriter, collaborator, or producer, you need a split sheet as proof of ownership and your split (or share) for every song you create. Without it, your PRO, publisher, or publishing administrator cannot confirm your ownership percentage and may not be able to collect your music royalty earnings. A split sheet agreement eliminates ambiguity, ensuring that everyone is on the same page and prevents future registration and royalty collection issues.
How Are Song Royalties Split?
Song royalties are split based on publishing ownership percentages. And ownership shares of a single song must add up to 100% in total. There is no universal standard for how ownership shares are split - they could be split evenly or vary based on each writer's contribution at the discretion of the collaborators on the song. The agreed-upon splits are used when registering the song, where an incorrect ownership claim can lead to royalty disputes that only a signed split sheet can resolve!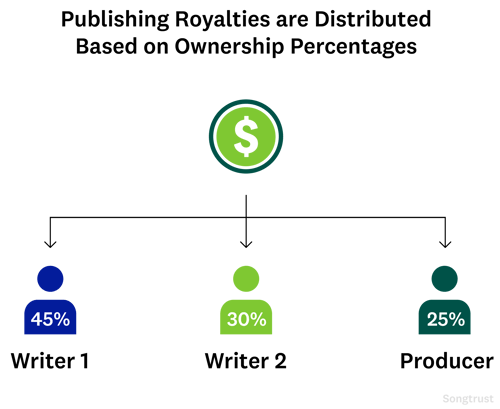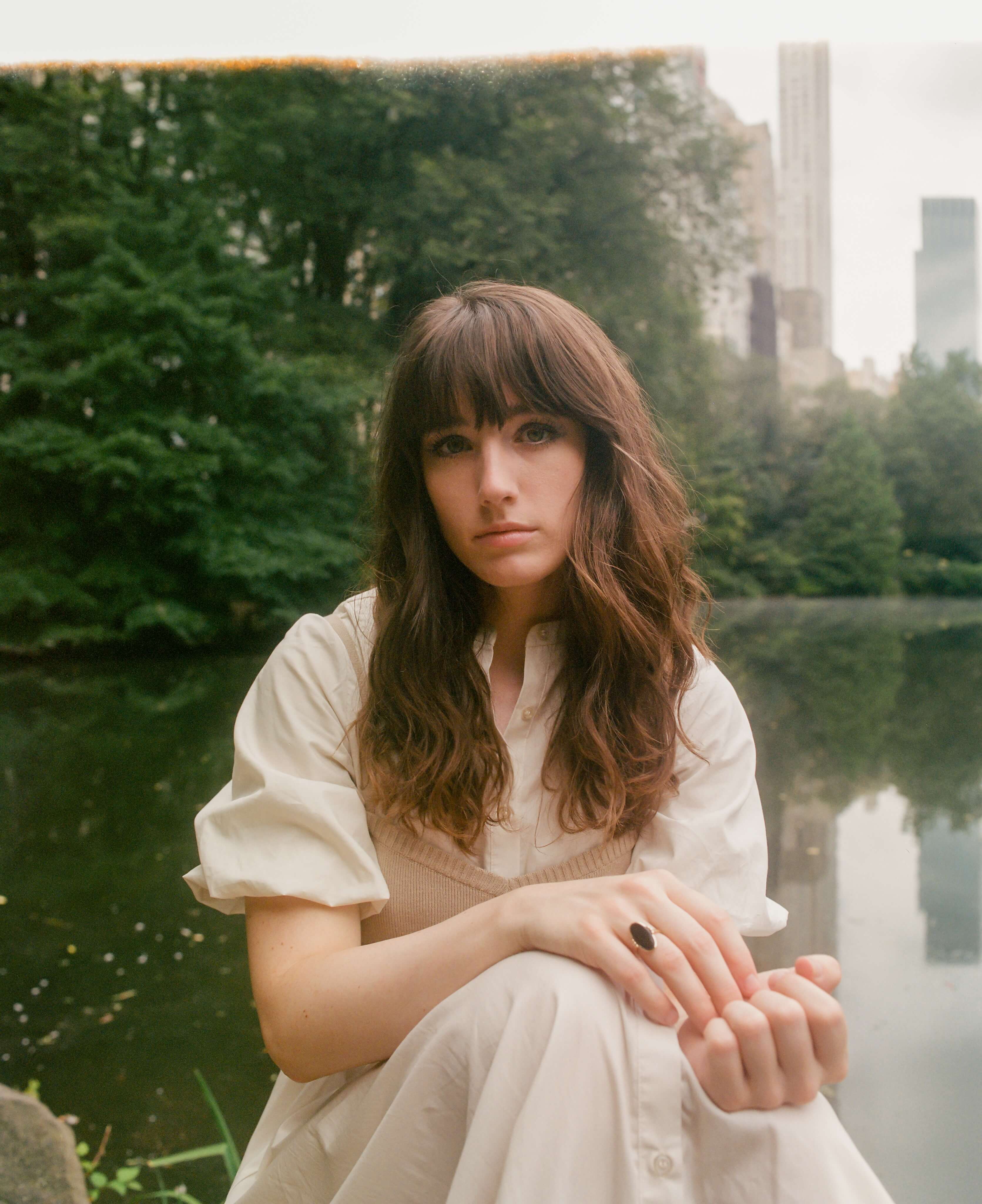 "Songtrust has become an extension of my team, by collecting those royalties that would've otherwise never found their way to me. It's also allowed me to continue to do international work - writing with artists all over the world - and know that Songtrust will help me chase the funds that come from that work."
Performing Artist, Songwriter, Producer, Sound Engineer, and Podcast Host of "Song Start by Spotify"
Download Songwriter Split Sheet Template