Whether you're working with other songwriters, team members, or producers, you want to ensure that you'll be paid for your contribution. Thankfully, our Split Sheet will help avoid any ambiguity when the royalties start rolling in.
You'll learn about:
An example of what a Split Sheet can look like
An editable template to use in your next studio session
AND REMEMBER: Whether you use our template or your own; Google sheets or the back of a Taco Bell bag (although, please don't), always get the splits down in writing.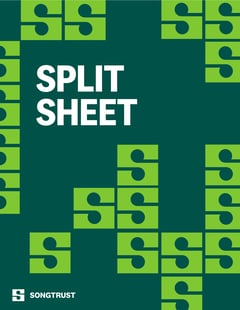 Enter Your Info to Download