Thank you to everyone that joined us for Songtrust Summit 2021!
To learn more about the event speakers, click here.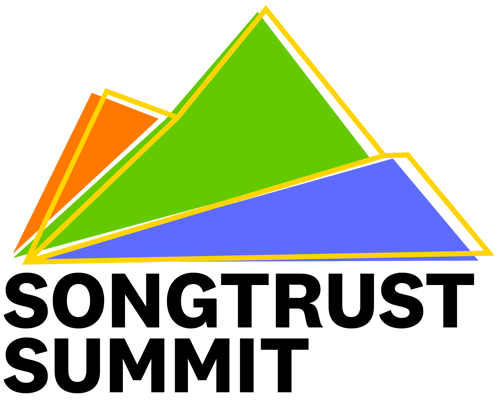 Album & Video Campaign Creation for Artists
When you're getting ready to release new music, there are so many possible promotion avenues - it can feel overwhelming. When you've invested your time and creativity into making videos to support your vision, you want to make sure you're maximizing the potential audience and marketing potential for this asset. Our panel of creative marketing experts will share what they've learned and what they recommend for artists in our current landscape.
Moderator: Anna Bond, Head of Creative and Partnerships, Songtrust
Speakers:
Sydney Jacobs, Marketing Manager,

T∆G Music

Tessa Violet, Musician and Songwriter

Geoff Halliday, Director of Marketing, Downtown Music Services
Determining Shares & Using Split Sheets
You might be tired of Songtrust telling you over and over to "get your split sheet signed before you leave the studio." And maybe that's easier said than done, when you're facing the prospect of bringing up money with your collaborators as you're working together creatively. This workshop will go over, not only the importance of getting your splits sorted as early as possible, but will include role-playing and other strategies to get you more comfortable with bringing up split sheets with your collaborators and avoiding awkwardness.
Moderator: N/A
Speakers:
Mandy Aubry, Director, Business Development, Songtrust

Peire Wilson, Legal & Business Affairs Associate, Downtown Music Holdings
The Royalty Checklist: Get Royalty Security in 4 Easy Steps
Music publishing and royalty collection can seem too complex to understand - but in reality, you can get covered for all your global royalty collection in just four easy steps. Our panelists will dig into the types of royalties your music can generate, and how you can ensure you don't miss any of them. We'll also help you avoid common errors and misconceptions about your song rights, so that you will leave with a solid action plan to manage your rights.
Moderator: George Clark, Publishing Specialist, Songtrust
Speakers:
Vanessa Wilkins, VP, Head of Music & Data Partnerships, Audiomack

Antonella DiSaverio, Senior Director, Administration and Publisher Relations at BMI

Filip Nallamilli, Neighbouring Rights Manager, Downtown Music
Songwriting Workshop with Songathon
Songathon hosts incredible weekend-long songwriting workshops where songwriters of all stages in their careers can come together and get their creative juices flowing. This will be a miniature version of that workshop, with similarly-minded Songtrust creator clients getting together virtually to experience the creative boost that only collaboration can bring. You may leave with a new song! Or perhaps just some new creative contacts for future music-making.
Moderator: N/A
Speakers:
Noah Hyams, Co-Founder, Songathon

Julia Pernicone, Director, Copyright, Songtrust

Jamison Fox, Songwriter in Nashville + Songathon Participant
Where's My Money: Global Pay Sources & Income Tracking
Songtrust recognizes the complexity of the global royalty collection landscape, which is one reason we started in the first place: to make it easier for our clients to collect globally. But what exactly does the global landscape look like, what are the challenges and opportunities it represents, and how do publishing administrators find and acquire missing royalties from those sources? Our panel of experts will bring their decades of experience to this fascinating topic, and will help you better understand where your royalties are coming from.
Moderator: Alex Gershwin, Manager Business Development, Songtrust
Speakers:
Kamila Kowalska, Manager, Income Tracking, Songtrust

Dewayne Ector, Chief Revenue Officer, Downtown Music Services

Byron Pascoe, Entertainment Lawyer & Media Producer, Edwards Creative Law
Digital Marketing as an Independent Musician
Digital media and social platforms create myriad opportunities for independent creators to build their profiles, connect with existing fans, and earn new ones. But the number of platforms, content types, and analytics available can make deciding how to launch your new single, album, video, or project overwhelming to contemplate. Our panel of experts brings their decades of experience in digital marketing to the table to provide actionable insights and guidance when it comes to creating your own marketing strategies.
Moderator: Cristina Cano, Artist Marketing Specialist, CD Baby
Speakers:
Rebecca Helgeson, Director of Operations, found.ee

Jeremy Gruber, Head of Artist Marketing & Digital Strategy, Friends at Work

Steve Osagie aka Steve Spotlight, Music Business Consultant & Digital Marketing Strategist
Making Music for Video Games
Video games are the biggest entertainment industry in the U.S. by a huge margin. And few would dispute the idea that music can have a big impact on the gameplayer's experience. Creating music for video games requires a set of considerations on top of what's needed to create and compose for other purposes. Our panel of video game experts and composers will discuss their careers, what they've learned, and what you can do to become a more adept game music creator.
Moderator: Matt Gawyrch, Global Head of Marketing Strategy/Head of Marketing Services, Americas, FUGA
Speakers:
Ian Tsuchiura, Musician and Video Game and Commercial Composer, HyperPotions

Kevin Villecco, Musician and Video Game and Commercial Composer, HyperPotions

Lauren Synger, VO artist, Musician, Songwriter, Video Game Composer

Vincent Diamante, Award-Winning Composer for Video Games and Media
Maximizing Your Royalty Potential for Producers
Producers have never been more high-profile in the music world as they are today, and it's been a long time coming. Even with this greater appreciation for what producers bring to songs of all genres, many producers come to us not understanding their rights - or even that they can be considered songwriters. Our panelists will help you understand your rights as a producer and songwriter, and help you take the next steps in developing your production career.
Moderator: Woot Johnson, Business Development Associate, Songtrust
Speakers:
Jeremy "Backpack" Miller, Performing artist and Multi-Platinum Billboard #1 Music Producer

Xylo Aria, Founder, Music Production for Women

J.O.N, Atlanta based singer, songwriter, music producer
Spotify Masterclass for Creators
We will not be able to provide a recording of this session.
Join a team of experts from Spotify and learn how you can make the most of your presence on one of the world's biggest streaming platforms. Learn how to optimize your artist profile, make effective use of available analytics, and strategies for keeping your fans engaged - and building your fanbase - with Spotify.
Moderator: Alex Nossa, Director, Client Accounts, Songtrust
Speakers:
Greg Sieme, Songwriter & Publishing Relations, Spotify

Quinn Wasson, Artist & Label Partnerships, Spotify
Fireside Chat: Kato On The Track
#1 Billboard hit song producer, music industry educator, solo artist, and so much more, Kato On The Track has built his career from the ground up. In addition to his work as a producer with some of the music world's biggest names, Kato also created the Sound Advice tour, a series of workshops aimed at educating and empowering artists to develop their careers. Songtrust's CJ Olivieri will talk to Kato about his career highlights, what drives him, and what he hopes and advises for up-and-coming music creators.
Moderator: CJ Olivieri, Senior Director, Client Acquisition, Songtrust
Speakers: Kato On The Track, Billboard-charting producer for GRAMMY-winners and multi-platinum-selling artists, musician educator
YouTube Channel Creation Workshop
We will not be able to provide a recording of this session.
YouTube is a resource to all sorts of music creators - whether it's live performers who can showcase a particularly dazzling live show, producers who can share their beats and collaborations to get new collaborators and clients, or artists whose creative visuals can enhance their audience's response to a new song or recording - it's essential that you have a YouTube channel to support your career. Our expert from YouTube will go over how to create and maximize your YouTube channel so you know you're maximizing this crucial platform.
Moderator: Wendy Wong, Coordinator, Email Marketing, Songtrust

Speakers:
Eric Knapp, Manager, Music Publishing Partnerships & Strategy, YouTube

Jenna Rubenstein, Songwriter Relations Lead, YouTube
Get Setup With Songtrust: Workshop and Q&A
You've already decided to work with Songtrust to ensure you're collecting all your global song royalties and keeping all your rights, but how do you ensure you've got your account entirely set up so you can maximize your collections? Don't worry! Every hour during Songtrust Summit, a Publishing Specialist will be hosting an account setup workshop with a Q&A to help you make sure you're all set. Please note: we will not be able to answer account-specific questions during these workshops, but we will do our best to answer them generally. Any account-specific questions can be directed to our Client Success Team at www.songtrust.com/support.
Tying It All Together: Closing Remarks by Emily White
Speaker: Emily White, Partner at Collective Entertainment, Founder of #iVoted Festival, and #1 Amazon best-selling Author